Hola! :)

Foundation students are having their business project AGAIN!
I can't really tell you the exact amount of me
seeing how many batch of foundation students working on their business project. LOL.
Me, Delta year student.
I know Im definitely one of those oldest students in MMU already.
sobs. :'(
I used to hate those "salesgirls&salesman" in MMU actually.
or in fact, I still do. :P
It's not the foundation students that irritate me.
It's that business project. lol.
You know how annoying is that when you are already late to class,
and a bunch of people block your way just to ask you to buy their handmade sandwiches/drinks/sth.
I've been thru that, and I know it's hard to sell off those things.
and also because I've been thru that, I don't dare to buy those things from you! XD
But cactus is good for me. hee.
I bought a typical green cactus this time.
This is different from what I used to have.
I used to have the cactus in
Red
!
decorations make the cactus lovely.
So Im in love with ma cactus now~ :PP
Bought this water spray bottle from em' too.
They told me to just spray some water on it once a week.
and not to expose it to too much of sunlight.
My dear cactus, please stay healthy this time! =)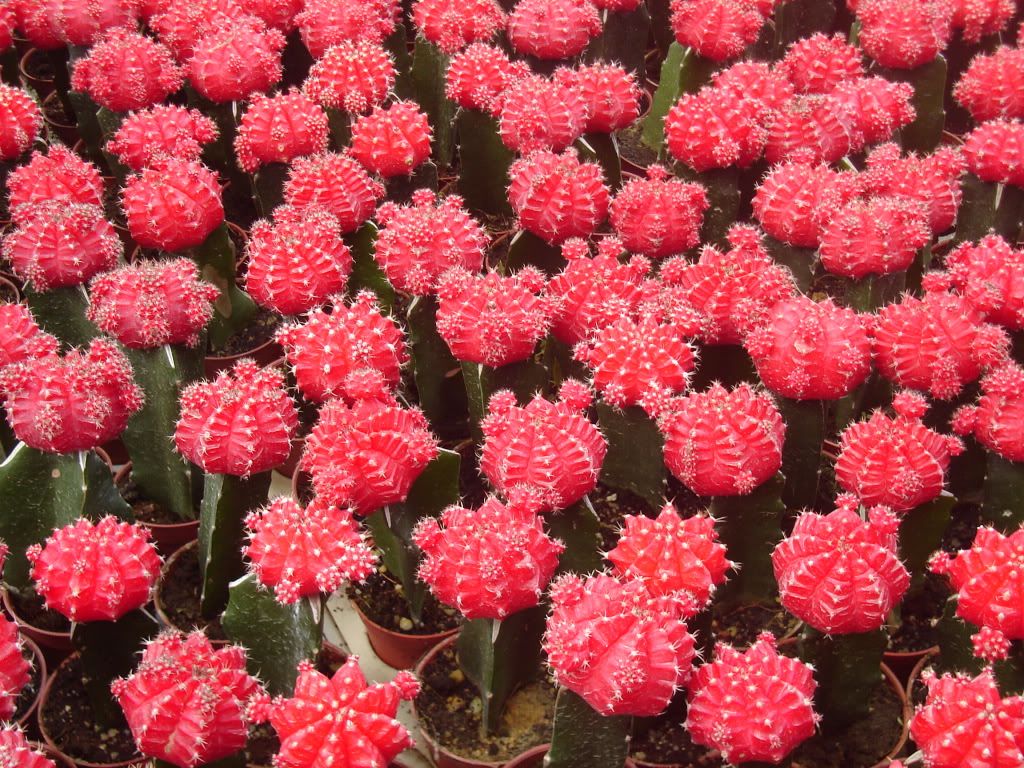 Red cactus, I took this picture in Cameron in December last year.
Im having this strange obsession on this kind of Red cactus.
they are just - CUTE!
but based on my two times experiences on them, they have a short life curse. lol.
Im not sure about the reasons, but I guess weather may be a factor of its short life. lolol.
If you're interested on the cactus,
visit those foundation girls in CLC concourse! :)
Their cactus stall is around library to CLC.
Cactus like mine or even the cactus in
Red
,
Pink
and
Yellow
are available too! :D
Cactus is good,
cause it absorbs the radiation from your lappy!
Im not sure it's true or not,
but try to have some plants on your desk, people! ;)