Boyfriend came to me on Saturday.
♥
We decided to meet on the Saturday, few weeks ago.
and once we made the decision, our heart & mind wouldn't stop thinking about the day! :)
We will start planning & discussing.
ahh~You wouldn't know how happy it is, to wait for the time to meet up with your love one,
unless you experience this kind of situation on your own
. :D
Boyfriend reached before the lunch time.
and when I received his text, I wanted to meet him so badly! :(
but I can't. I was somewhere in the industrial estate to interview the expatriates for assignment.
sorry to keep you waiting honey! :P
The best thing to have him right beside me is that we can take our lunch & dinner
Together
!!! :)
He's in Cyber & Im in Malacca, we just couldn't see each other so often.
therefore,having breakfast/lunch/dinner/supper with him is the best thing for me when we meet.
couples that aint't like us,
please cherish every single time that you are having your meal with your love one.
I know it is probably something that you do everyday with him/her,
but some people just couldn't have the chance like you!
so you are the lucky one I must say! ;)
and once upon a time, or even until now, me and him sit side by side when we eat.
I just couldn't look at him when I eat. so I insist to sit beside him.
so normally, our opposite seats at the table is basically empty. LAUGHS.
but now, I feel comfortable to see him sitting at the opposite side.
We can eat & talk, and talk & laugh. =)
hahah. X)
Watched the Twilight Breaking Dawn part 1 in Mahkota Parade.
It's our very 1st time to watch a movie in the cinema in MP.
It's not as big as GSC, but it is comfortable & cozy!
we don't have to que like hell, and the overall condition of the cinema is just nice.
Im satisfy with the cinema though. it is good for me. :D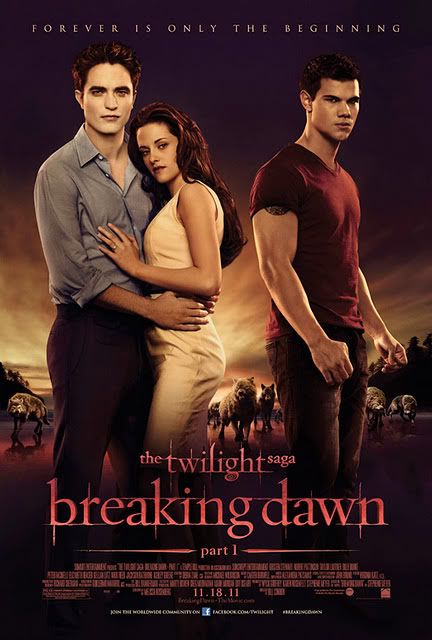 the part 1 is around 1 and a half hour.
ahh. i want a part 2 now please~
I WANT BOTH, hahah. =PP


Sunday is love.
cause I finallyyyyy able to watch " The Apple" with him!!! =D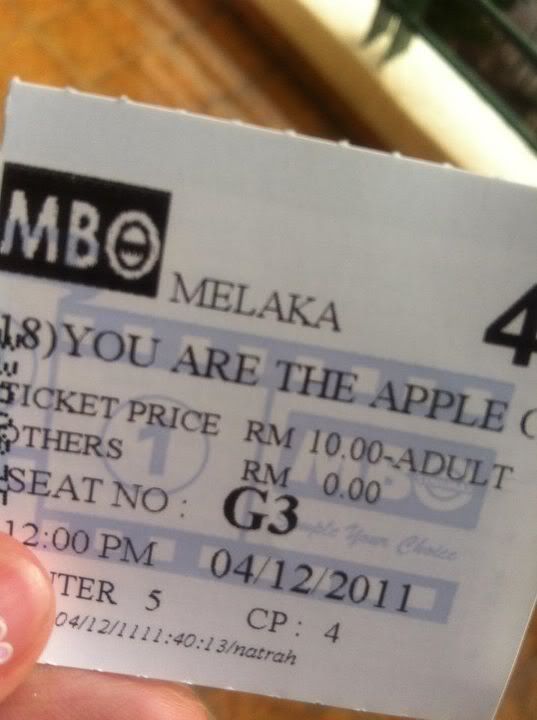 Boyfriend would usually pay for everything.
But this one, I insisted to pay. ngekngekngek.
cause this is the movie that I asked him to watch with me.
He can't read Chinese & I was really worried that he can't understand the movie.
but in fact, he enjoyed watching the movie.
fuhh, thanks god. :P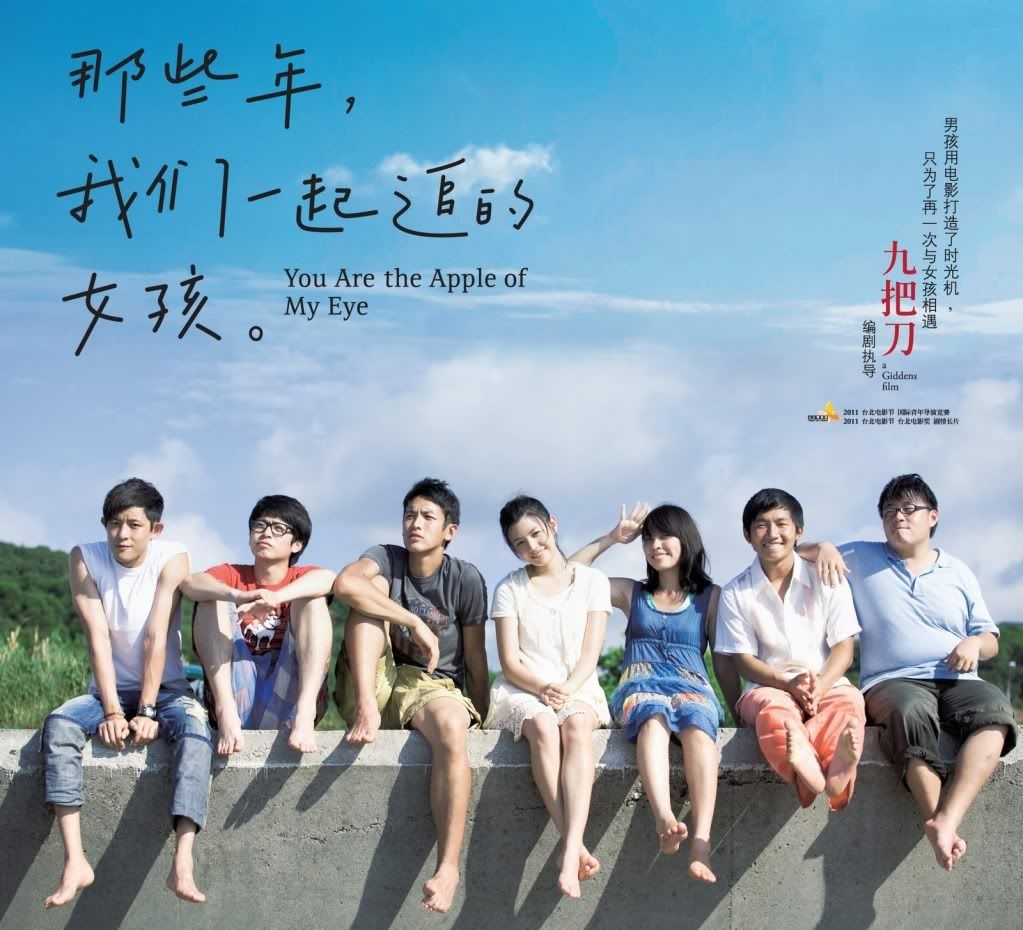 This movie is nice. Really nice.
but it didn't bring back lotsa secondary school memories to us though.
simply because he is from boys school, and im from the girls school.
@_@
We don't even have the chance to sit like this in class. LOL.
In my school, it is a place which is full of Shen JiaYi. LOLOLOLOLOL.
everyone is so into the books & studies. hahah.
Maybe it's the prejudice of girls-schoolers, I don't like the Co-ed school,
where boys seems like irritating & girls seems like very noisy/talkative.
No offense! But I like my girls school, and I told cha I prefer those boys in boys school. hahah.
but what boyfriend told me was right too.
It is the co-ed school that makes up a true story.
We are not from the Co-ed school and
that is why we don't have those unforgettable memories in Secondary school.
Ya, none and empty.
It is so damn true that when he asked me to recall back my secondary school memories.
yea, books and studies and tuition.
I don't have such a chance to be naughty in class, or do something crazy in class.
The movie mentioned about parallel world.
I don't know anything about the parallel world, so boyfriend explained to me.
In that parallel world, Shen Jiayi and Ke Jingteng might be able to be together,
If he went back to her after the argue in the rain or she says sorry to him....
Once they did it, the outcome would be totally different.
and boyfriend used this as example : What If
that
day I didn't call you?
if he didn't confess, We wouldn't end up to be together by then!
your every single decision can influence the one in parallel world.
wow. it opens up my mind! XD
will you be able to wish the best to your love one if you didn't make it with him / her?
will you be able to smile from your heart if he or she get married?
mmm, it is hard, but if it's for the best, I think I will be able to let it go.
what about you?
:)
Had a sweet date with boyfriend againnnnn. =))
" Don't cry. Altho I know you cry it's because you are sad to see me going back.
but I don't want you to cry because of me. You should just look forward to our next meeting. "