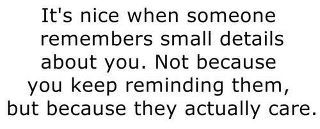 I know he is one of em'.
Sometimes, those small lil things that I don't expect him to remember, he still remembers.
and the happiest thing is that we recall back those funny&silly stuffs that we did or I did, we laughs.
I know, he cares.
880 days with you, it's so near to two and a half years already.
I might not be able to remember All the things that we've done together,
but I remember those feelings when Im with you.
I am just, happy. =D
You're always there to listen to my grumbles, and sometimes, we even gossip together.
You let me make the decisions, so that Im happy.
Thanks for your toleration, and patience, on me.
It is a truth that a distance relationship is not going to be easy.
but, watch us.
we are going to be strong.
at least, I hope so. :)