My Boyfie is an Octo Baby! XD
HAPPY 21ST BIRTHDAY, HONEY! =P
Okay,flash back.
I was in Cyberjaya/KL during the last weekend.
It's so
"TGIF!!!"
when Friday finally reached me last week. XOXO.
I hadn't meet him for a whole month, and
I miss him
!!!!! shy.
has been planning around for his birthday secretly, with the gang. =D
and it was a great success I must say? =)
We went to the Berjaya Tiimes Square, Sungai Wang & Sunway Pyramid on the very same day.
Brilliant heh?
I wasn't really in my shopping mode whenever he's around, and I don't know why.
We had our lunch in a VERY chinese place.
It's called as the Room Eighteen restaurant.
I am not a hardcore fans for chinese food, but he loves chinese food.
so, lalala. here we go. :)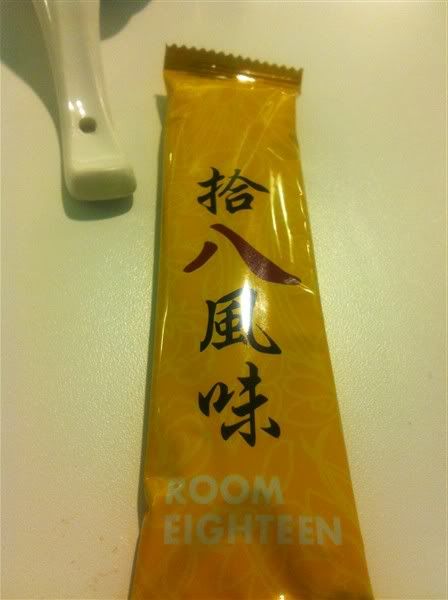 This is our side order.
This lil bun is new for me. I didn't take this before.
I didn't know that a bun can be so juicy!!! YUM YUM!
believe me or not, it's really a juicy one. lol.
Juice-cy.
Bought a new iphone cover in Sungai Wang.
It's a Big Mac Apple style in Black. hohoho.
Im using it right now. Ask me to show you face to face if you want to see it. XDD


I insisted to go to Sunway Pyramid on Sunday.
and he don't know why. hahah.
Reasons? it's because I had a plan / We had a plan!


We always go to Sunway, and we always get lost in Sunway. WHY!!! :(
my Vincci watch that I bought last year has become so old and pathetic.
that is one of my fav watch actually, and I have been wearing it for my entire industrial training.
and uhh, Im sort of a rough person.
and that makes the blink blink diamond-like thingy on the watch dropped, ALOT.
sobs.
Taddaa! my new watch from Nose. RM49.00
I would really go for a cheaper watch cause Im really a rough person. ==
wasn't really into this in the 1st place.
I prefer the pinky one.
but uhh, boyfriend nags about that pink colour
plus Im really in love with this watch at my Second sight.
So it's BLUE then!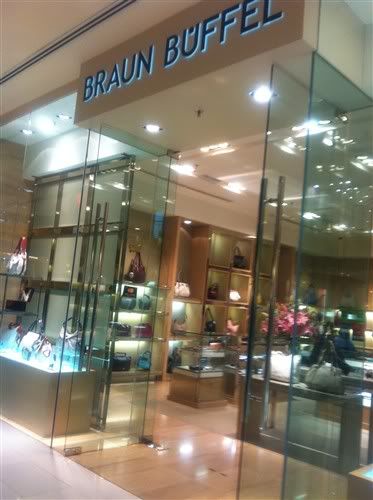 Remember about my Braun Buffel Purse that given by my boyfriend? :P
He showed me where he bought it for me, and brought me in to polish my purse.
teehee, it's FOC! I can ask for a polish everytime next time! XD
Btw, everything in Braun Buffel is seriously cost like a bomb!

DINNER TIME!
I asked him to choose a place for dinner.
and how sweet of him keep mentioning about bringing me to have some korean/western/japanese food.
he asked me to choose instead! =_='''
and he finally decided on bringing me to eat the Zanmai Sushi!
cause I've never been there before, and he said I might just go to try on it.
It seems like you make every decision based on me! =P

lalala~
Okay, Destination, decided.
Let's Run The Show!
I started to so busily SMS around, keep asking for the time, plan before my every moves.
I had to make sure I reach Zanmai around 7pm.
7pm, and everyone is queuing for the seat in Zanmai.
He was worried for the que, and I told him not to worry.
In fact, I already know about the que like, one hour ago?
I wasn't really worry about it cause I already know they already got the place. hahah.
We went into the japanese restaurant and tadaaaaaa! The gang is there! :DD
SURPRISE, and GOTCHA! =D
Zanmai is so different from Sushi King.
It is much more grand and the atmosphere is good.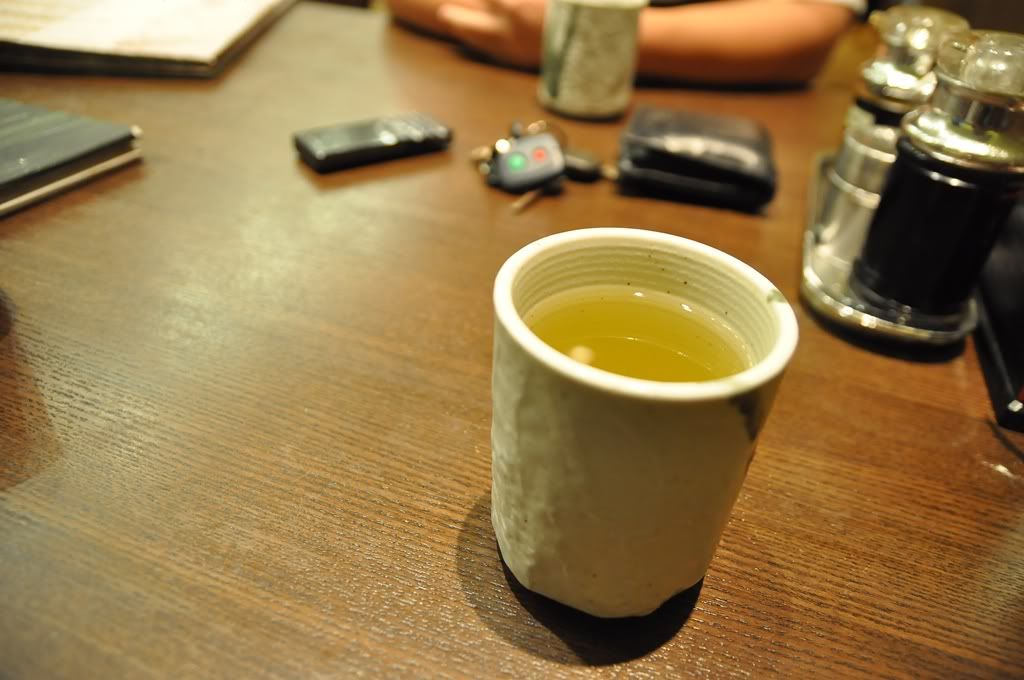 I love their green tea.
so nice!!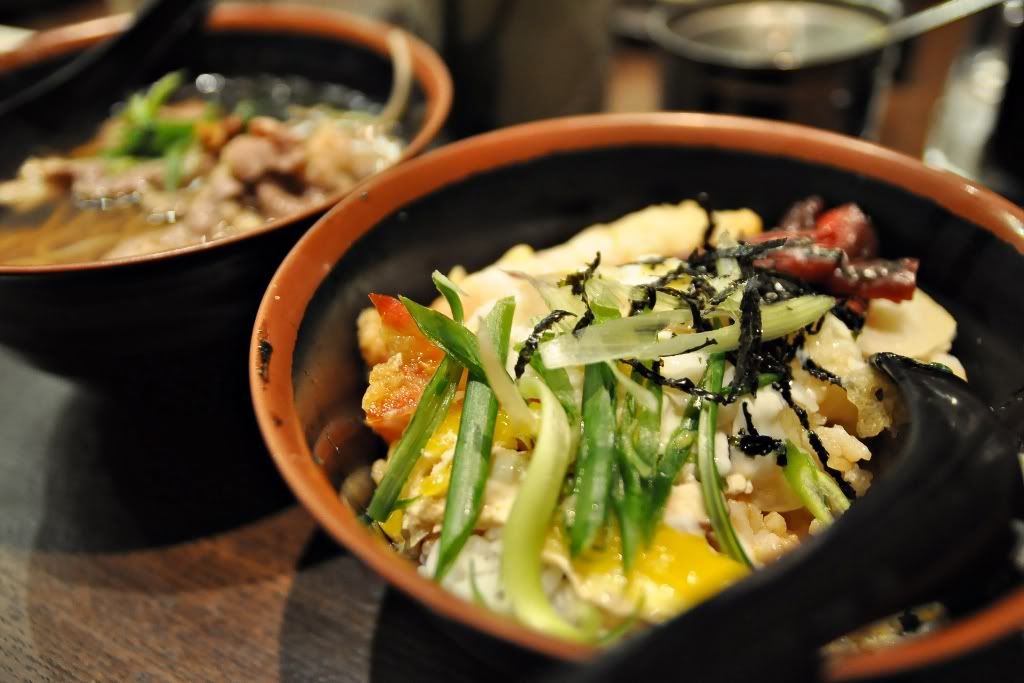 Their food is delicious too!
and the price is just slightly higher than Sushi King. Just a lil bit!
Open your outlet in Malacca too can?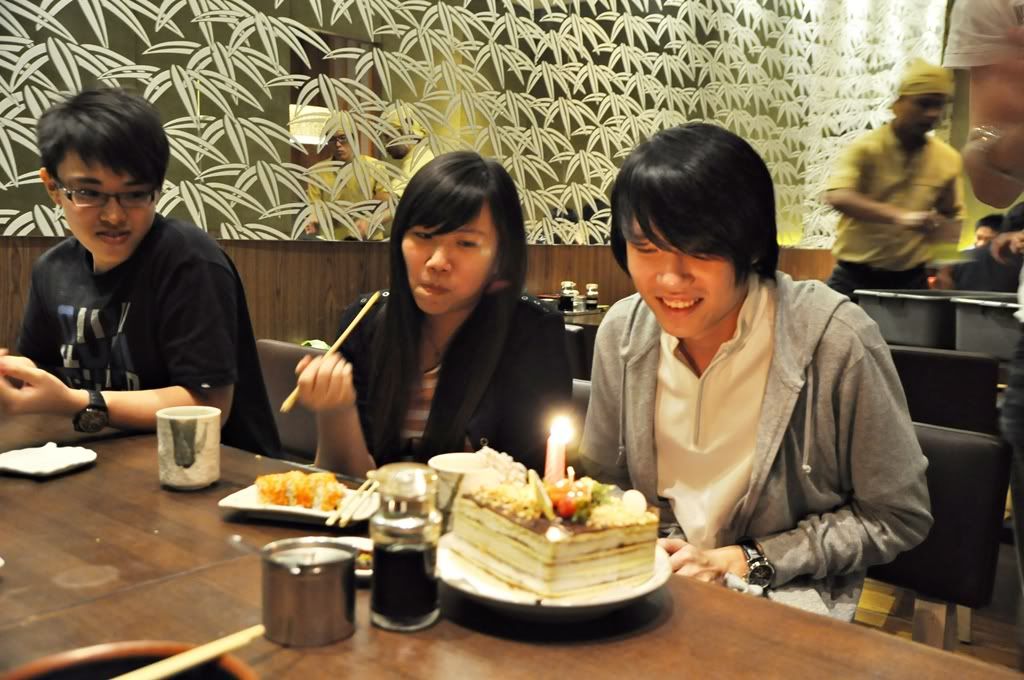 The guy sitting beside me is Chow.
he's the one phonecall me when I reach Zanmai.
I was busy eating the sushi when the cake appeared.
I know my face looks like shyt. lol.
Happy Birthday, Hope you love our lil surprise! nyek nyek.
And of course, Thankyou Teh,Dailou,Chuan,Lipsian,Chunwai,Chow,Jacquelyn & Xiao-en! :)
A Casio watch for you this year! :))
** Thanks to my mom too! XD **
Please wear it all the time okay? =P
Movie in TGV Sunway Pyramid.
REAL STEEL!!!
I rate it 10000000 out of 10? =D
Charlie is Handsome Max is Cute Atom is Fantastic!
I guess it's probably one of the best movie in 2011?
super love the last fight of Atom and Zeus. So much thanks to Charlie!
ahh!
Time always pass so quickly when Im with him.
sobs. Back to reality. :'(
More updates coming up later.
It's OVERTIME!
see ya. :)