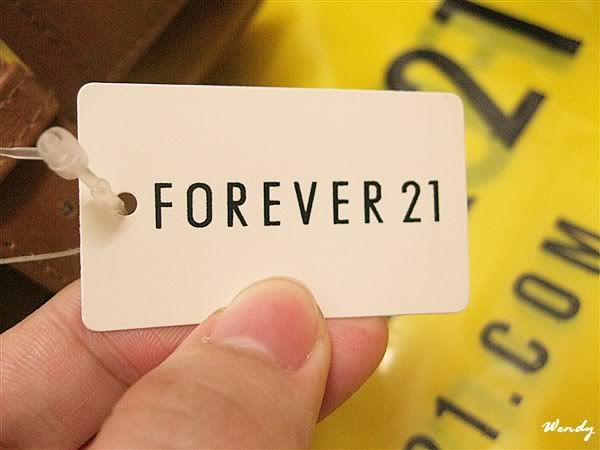 Yeah,
Forever 21
.
Something you could never find it in Muar or Malacca, hmmph, at least for now. :D
so,you know i've gone to the city! ;)
Went all the way to Cyberjaya to meet someone.
say,someone important. yea,he really is,and he always will be. :)
meeting up during holidays or whenever we're free is like a routine now.
sort of feeling
empty
if one of us couldn't make it actually. =D
Anyway, having a boyfriend who comes from KL/Selangor/Klang is actually N-I-C-E.
because that makes me have an perfect excuse to go to KL and shoppinggggg!
you know,KL is such a shopping paradise!
my fav among all the shopping malls? Yea, it's
Sunway Pyramid
!
I used to love the both Sunway Pyramid and Midvalley.
they have so much in common,
and one of them is that they are big enough and capable to make me feel that I've no sense of direction!
LOL.seriously,I used to get lost in em'.
but emm, my heart still go for Sunway Pyramid.
no special reasons, but I just love it. :D
try to have a look at the pyramid and the lions at night, you're so gonna love it.
do you actually know what I'm talking about right here? =/
Okay,come back.
we reached Sunway around 5.30pm on Saturday.
have a lil shopping and someone starts nagging around,because he's hungry.
yea,so we went into the TGI Friday's!
in fact that's the 1st time I'm having my meal in there! yay!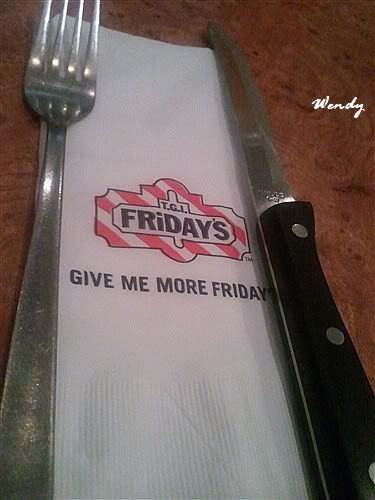 I actually kinda love the atmosphere in TGI.
a lil vintage and American's style. :DD
too bad that I can't really take more pictures in there because
there're some Caucasians sitting right opposite us. I have to behave. XD
Orange Slushie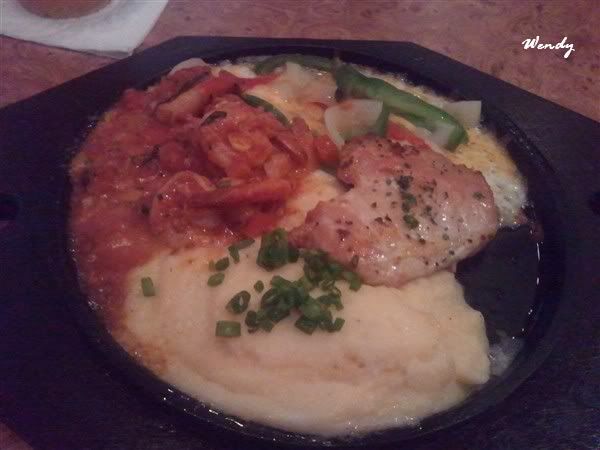 boyfriend's
Sizzling Chicken with Shrimps.
the cheese tasted so good!!
he always order better food than me. W-H-Y??
He didn't send me the picture of my food.
I ordered the Fish and Chips.
Okay,you know what is that without me showing you a picture,ya? XD
TGI Fish and Chip is definitely superb!
their tartar sauce is a WOW.
never regretted to have our meal in TGI,altho the food
costs us a bomb
.
LOL.
hunting for a bag in the Pyramid. and I spotted a few,actually.
In Forever 21,and in the boutiques in Asian Avenue,and I love almost all of them.
people say when you're really needed to make a choice, you know what you want the most in your heart.
and my heart told me I want the one in Forever 21!
so,taddaa.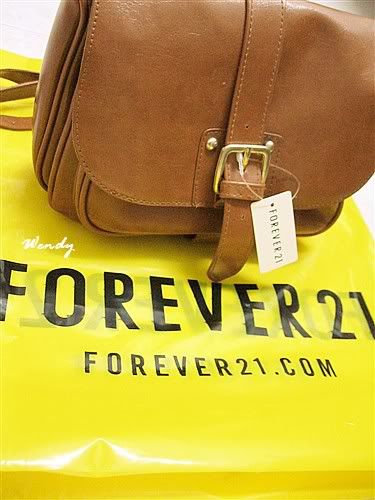 Second bomb of the day. LOL.
FYI,there is a 10% discount for us,students.
just show your student ID and fill in the form.
yeepee ;)
I used to be reluctant on going into Forever 21.
Because I'm not yet 21! ! !
but now that I'm soon gonna be 21, I don't have a choice. :P
It's Saturday,and Sunway's Cinema is full of people buying tickets. Like always!
so I was brought to the cinema in IOI Mall,Puchong.
yo,the Fast 5!
you just ain't gonna regret watching that!
The movie is exciting. so altho it was a 12am midnight movie, we didn't fall asleep!
The next day we went to Klang. Yea his hometown!
I am sorry for disappointing you guys, but I didn't went to his house and meet his parents up.
maybe I am scare and maybe I am not ready for that,even after we've been together for almost two years?
LOL.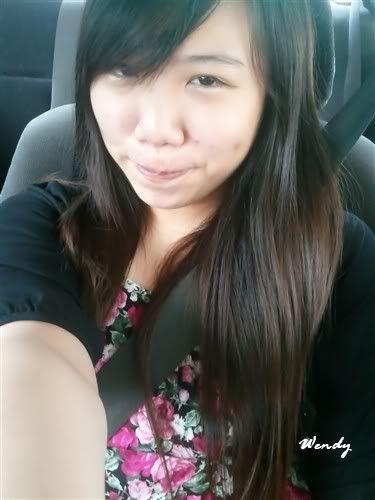 been playing with his phone cam in the car!
I look sux but I have this serious obsession with my hair! :PP
boyfriend loves me having long hair also,I guess.
so yeah, the longer the betta!
we went to Klang for the Bak Kut Teh.
hell ya,the Bak Kut Teh in Klang is really fantabulous!
so much satisfaction,SO MUCH! XD
argghh. I miss the Bak Kut Teh right now! ARGHHHH!
headed to the KL city right after the meal.
teehee. Timesquare!!
I didn't manage to go to Sg.Wang actually. yeah, it's really too bad. :(
we saw this in Timesquare!
Timesquare stuffs are always cheap but the problem is that you can't try on the clothes!
booooo! ;(
watched The Priest in Timesquare.
It was nice.
a story about the priests fighting the vampires.
scares me alot when the priests are fighting with the vampires.
and somehow, when this blackhat vampire shows up. I feel sad.
This blackhat was actually one of the priests.
when they were fighting with the vampires,
the blackhat being caught,but the Priest didn't manage to save the blackhat.
and the queen vampire turned the blackhat into a vampire. :(
and he started to revenge. :((
Maggie Q did actually surprise me when I saw her in the movie.
she is so amayzeng!
perfect English perfect slang. fantastic.