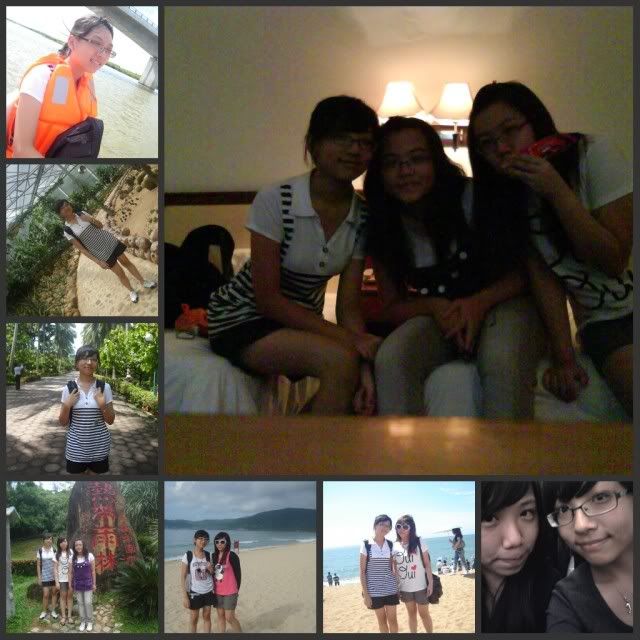 In case you don't know,
Ma Soeur
are both a
French word
.
If you want me to translate it into English, it is actually equivalent to My Sister.
Yea, that's the good thing about learning French and I've never regretted for picking up this language. :D
I learn it,and I keep it somewhere inside my mind. :D
Do you actually realize that some parts in some movies,they are actually adding in some French conversations?
see,that's the best part of learning a foreign language. ;)
This post is not about French anyway.
It's about my sisters.
Some of you may have/may not have a sister.
but those who have them,you know you're lucky. :)
I have two of them,and both are younger than me.
Sometimes,I feel they are annoying. but most of the times, they are adorable.
Three girls in the house, that is really cool for me. :D
I am 21-soon-gonna-be, Joyce is 18 and Cindy is 14 this year.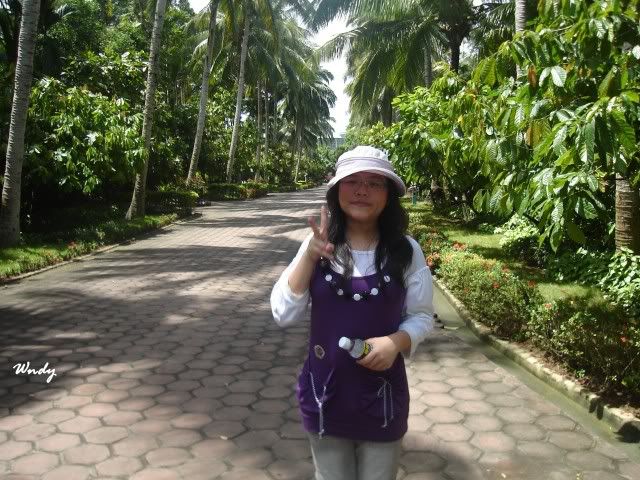 hellyeah,that is a big gap between me and my youngest sister.
I don't know why,but you may ask my parents if you're curious about that.
Hey,I AM JOKING!!! :P
Joyce is now in Kedah. I think I've mentioned that in my FB,ya?
it's really too bad that I missed the chance to actually say goodbye to her when she's leaving to Kedah.
Thanks to the finals,man.
ewww.I did actually feel sad on the night when she's leaving. Yea,I really did.
When I wanna start blogging about this, I realize that I don't really take pictures often with my sisters.
and the latest/most recent one that I could find in my laptop is the one that we taken in China.
so just bear with me,will you? :)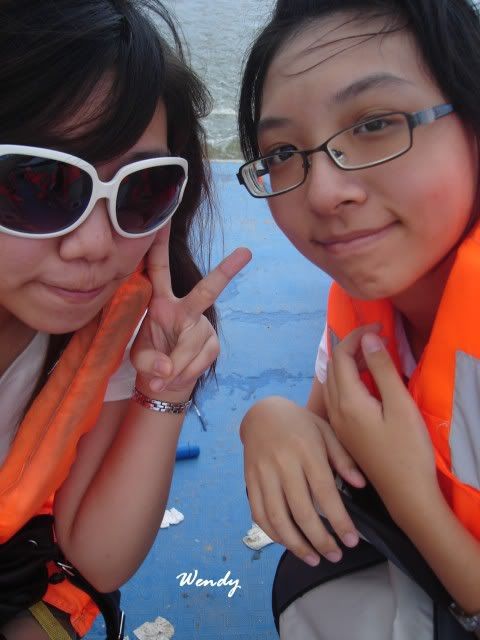 She's Joyce,currently in Aimst University,Kedah.
Taking Foundation in Science,and aiming for Degree in Pharmacy. :)
and I say baby,GO FOR IT! XD
Some people says she looks different. I think maybe she's the thinnest among us. LOL.
Her temper is bad,I must say. and my parents are fear of her!
she gets angry very easily. At least easier than me,I guess.
muahaha,I think she would definitely agree about that. :P
so,sometimes,we argue,like hell.
and we had some cold war,and then we talk and laugh together again,like we never fight before.
that's a healthy cycle of being sisters. =D
and now I actually missed those days when we argue!! LOL!
at least,she's here with me and argue with me?
now that she's in Kedah and temporarily no internet connection,I can hardly get in touch with her. =(
And this,is my Twin sister. XD
I normally call her baybeh. LOL.
she's seven years younger than me,and everybody,including my dad says we look like Twins.
you know sometimes being the oldest,and your relatives can't really tell you're the oldest,
it meant something for me
.haha.
it happens a few times Already!!!
yay! XD
We have seen each other's crying face,and we know each other's likings and stuffs.
and you know I love them both!
that's why when one of the girl is leaving to Kedah, I feel kinda emo. =(
Emo mey.