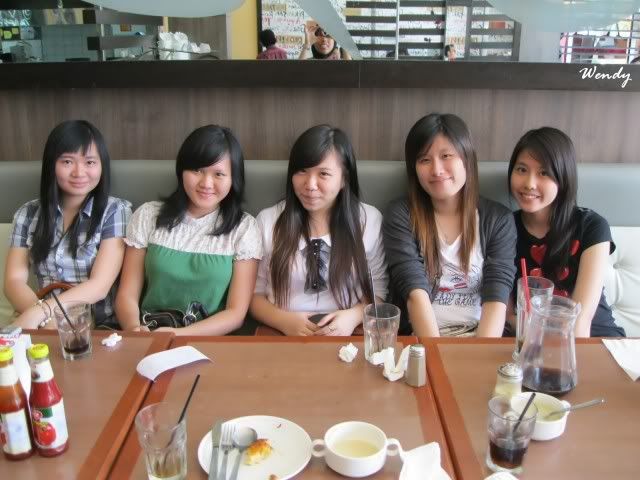 1234 High 5! XD
Okay.1st and foremost, I
really
hate to sit/stand in the middle of the people when taking the group photos.
LOL. I feel extraordinary uncomfortable.
maybe I look extra fat when I sit in the middle.
ahh. I don't know.
I had my sweeeeeet outing with my my girlfriends on Thursday!
yeah from the left : Janice,Puileng,Me,Peggy and Jingling!
long time no see,baby! XD
we set our meeting place at Pizzahut b'cuz we wanna have our lunch there.
and we all agreed to meet at 12pm.
guess what,none of us reach on time! LOLOLOLOL!
you know,
girls
.
Fav picture of the day! :P
Notice that I really doll up myself? LOL.
blame it on Puileng!!!
she said she's gonna wear a
dress
. and I feel O-M-G.
I don't even have a dress in my house. LOL. My dresses are all in Malacca.
so I just took off with a
Skirt
. blah!
but the 1st thing that Peggy said to me was : Wey,why do you wear til so pretty?
Me : . . .
Seriously, that is just not me!
A t-shirt and short pants is my normal outfit in Muar. woops. XD
Anyway,Puileng praised me for my shirt and skirt and bag! yay!
that is such a good consolation prize for me. :D
Bought my shirt online from
Sweet Grocery
! check this out, cause maybe you'll love their groceries just like me! ;)
Got my skirt in Timesquare for RM29.90,cheap max! and my bag is another online stuff. XD
We could not finish our Pizzas so we take away! LOL.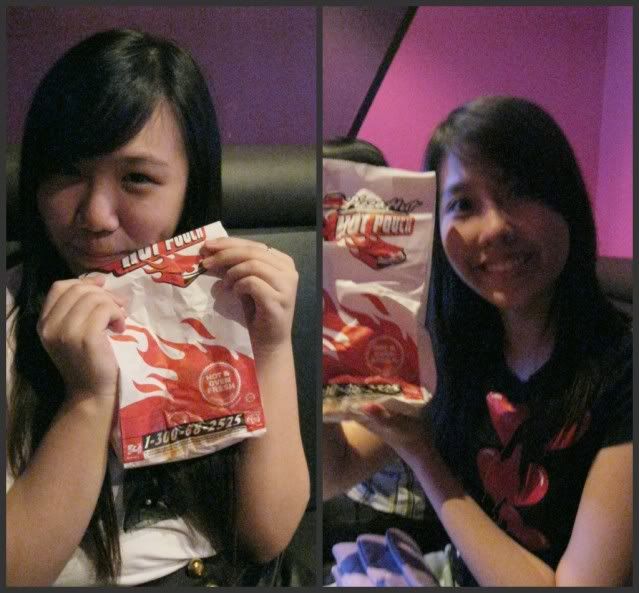 We went to the Rockstar City to sing our lungs out! teehee.
really had so much fun with em'!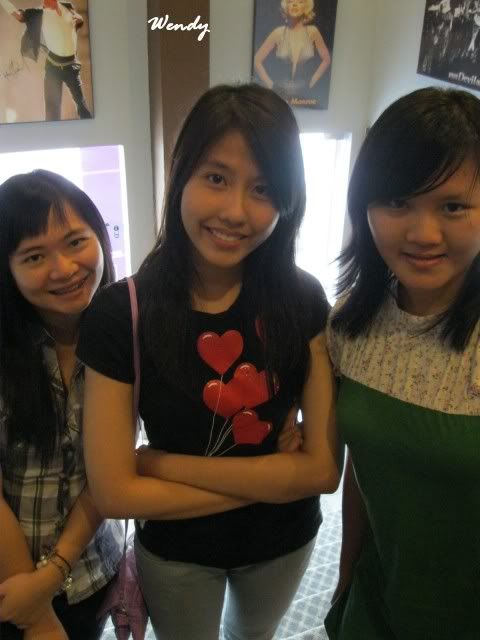 Mi Re Do
She is the boy I am the girl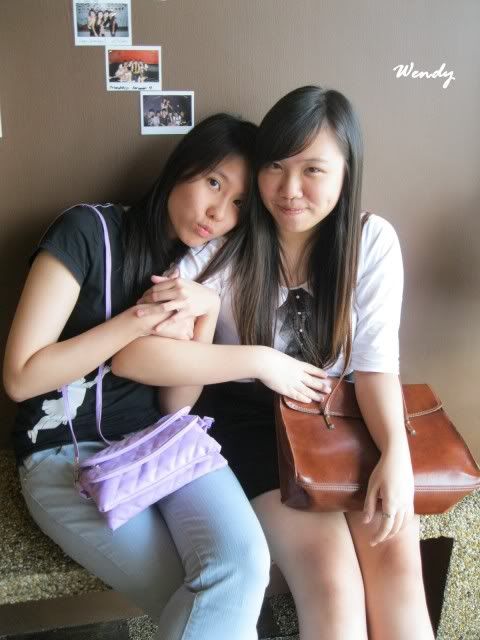 My turn to be the man! :D

Jingling!

my Form 5 neighbor and toiletmate.
If you think I go to the toilet too often, then she is the toilet queen! haha.
we drink the water and excrete it out way too fast than normal people!
gosh!! XD