tsk tsk.
my first final paper will be on next Tuesday, say 4 days later?
but I'm still here, BLOGGING!
yeah,you know,mood to study is
kinda
out of my control. It comes and goes.
so I'm just gonna stay here and wait til it finds me again! XD
Alright. Today I'm so gonna blog about me and my friends/groupmates! :D
it's a delayed post because the photos are not with me earlier on.
teehee! you must have wondering what is Noor Arfa ya?
It's a batik house!
yea,a shop which is selling all sorts of
handmade
batik! ;)
we were there for our international marketing assignment.
we were asked to choose a product and market it to overseas!
so we chose the batik! it's not my idea,but i somehow think that it's really not a bad idea!
you see batik is really common in Malaysia/Indonesia.
but what if we sell it to Paris? wouldn't it be nice to show those in France what we have in M'sia? :P
This Noor Arfa originated from Terengganu. Yea,the owner and the shop.
the batik in Noor Arfa are handmade,which means those workers they draw and colour the batik without any help of the machine.
it's a pretty new experience for me because i simply know nothing about batik! XD
Anyway, special thanks to our photographer of the day!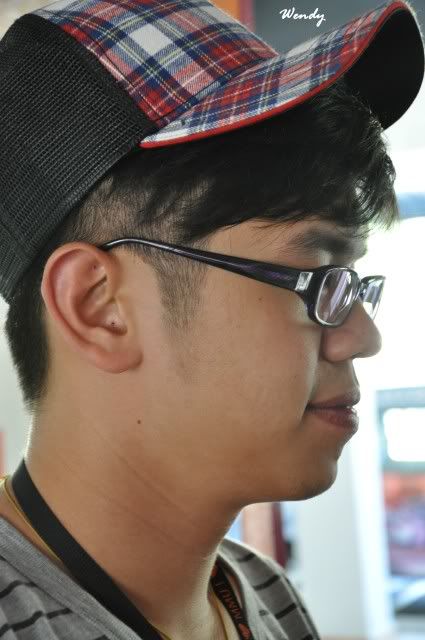 Mr.AngKaiYang :)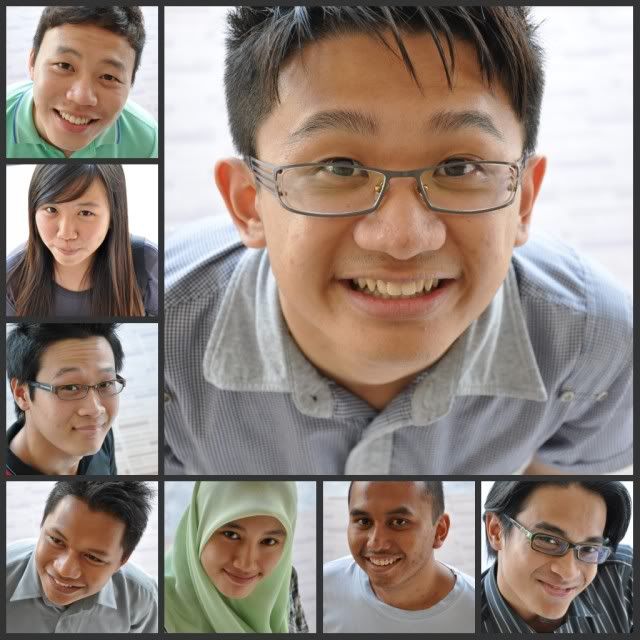 group leaders and members! :D
multi-racial group!haha.
4 chinese and 4 malays! yeah!
the malay girl is fizah. she's 24,can you believe that?
she's so little girl. ZOMG!
we became closer and closer only when it comes to week 6-7! :(((
it's great to see she added my FB,weeeee!
Handmade a piece of Batik takes ALOT of time. and the commission of each worker to draw a piece of it is so low. :(
yet, Noor Arfa's Batik is really expensive!
a piece of normal Batik shirt for the guys can range from RM50 to hundreds!
woops,wearing Batik can be luxurious huh. :P
something which is like a cop to cop on the cloth? XD
burning the wax.
they heat the wax and draw the wax on the batik cloth.
One of the Kain Batik that we love!
This costs Hundreds!
you know,for the sake of our assignment,here comes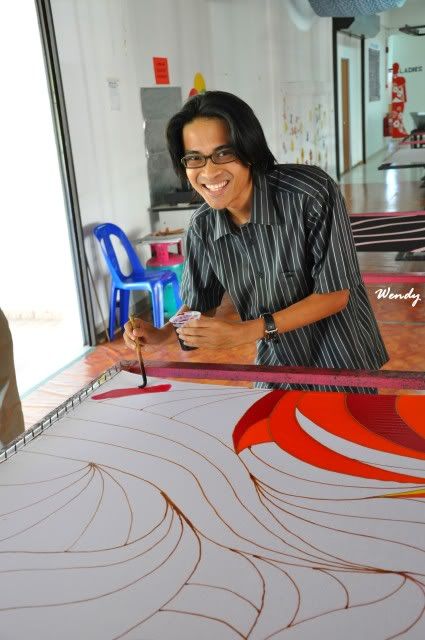 Oklah, at least we have someone who is really trying!
He's Najib. funny max!
Thumbs up for Noor Arfa.
If you wanna experience the Batik-making process, don't hesitate to visit Noor Arfa!
it's somewhere near Mydin,MITC! ;)
My big fat hand! FML ==

And lastly,thanks to this three. =D
Spent 7 weeks time together with them almost everyday.
Altho I'm alone,but I don't feel alone. XD
I was hesitate to join them, you know, no more girls but only me!
but they don't make me feel so alien when I am with them.
simply because they don't see me as a girl.
CRAPS! XDD
They make me realise that being with guys can be so carefree!
laughters are everywhere whenever I'm with them.
:)
Thankyou,guys! :D